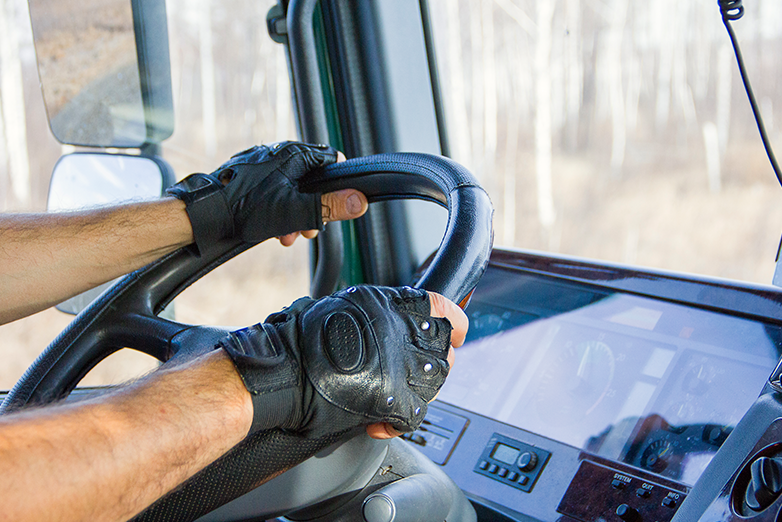 According to the Occupational Safety and Health Administration (OSHA), a motor vehicle crash occurs every five seconds, and every 12 minutes, someone loses their life. Many of these incidents happen during the workday and involve employees driving company vehicles and conducting company business.
As a safety manager, it can be your responsibility to maintain fleet vehicles, adhere to government regulations, recruit and retain reliable drivers, ensure they are always safe and protect your company from liability. Motor vehicle crashes cost employers an estimated $60 billion annually in direct medical expenses, associated legal expenses, property damage and the resulting loss of productivity.
The good news? Your employees are your company's most valuable assets and most crashes are preventable with the right driver safety training.
A formal training policy to improve fleet driver safety can not only prevent injuries and save lives, but it can also financially protect your organization's bottom line and improve driver behavior to help build a safer company culture overall.
Here are five steps to help you create and enforce a safe driver program for your fleet:
#1: Conduct an MVR Check on Every Driver
Every applicant, as well as current employee, should be required to have a Motor Vehicle Report (MVR) check before they get behind the wheel of a company vehicle or drive for any work purpose. This should be a standard part of your background screening process and should be periodically extended to include existing employees to make sure they have maintained a good driving record.
An MVR is a driving record that includes certain aspects of an individual's driving history and is maintained for all licensed drivers in your state. MVRs include a driver's license classification, status and expiration date, as well as any violations and convictions including traffic tickets, speeding tickets and penalties such as points, fines, crashes, suspensions and if a driver's license has been revoked for any reason.
Records are kept by the Department of Motor Vehicles in each state. Some states keep records for three years, others for as long as 10 years.
#2: Create a Formal Driver Safety Policy
The first step in creating a driver safety policy is to get commitment and buy-in from senior management and employees. All traffic safety policies and procedures should then be written down and communicated to employees.
Your driver safety policy should also include a written statement that outlines the company's commitment to reducing traffic-related crashes, injuries and deaths. Drivers and managers should both sign the policy, and it should be reviewed with drivers regularly. Drivers who drive for work purposes should be required to sign an agreement that says they understand the traffic safety policies, procedures and expectations.
#3: Establish a No Distracted Driving Policy
Distracted driving is defined as driving while engaging in another activity that takes the driver's attention off the road or their hands off the wheel. According to the U.S. Department of Transportation's National Highway Traffic Safety Administration (NHTSA), distracted driving caused 3,450 deaths on U.S. roadways in 2016.
Distracted driving not only increases your chances of a motor vehicle crash, it is also illegal. Most states have laws that punish distracted driving by fines or even jail time, depending on the seriousness of the offense.
By establishing and enforcing a distracted driving policy at your company, you can greatly improve the safety of your drivers and others on the road.
A major part of this is creating a policy prohibiting the use of cellphones while in company vehicles. This includes making or accepting calls as well as reading or responding to texts. To help create a cellphone policy for your company that prevents distracted driving, you can download a free cellphone policy kit from the National Safety Council.
#4: Keep All Vehicles Maintained
It is critical that your company's vehicles are properly maintained and inspected to reduce the number of breakdowns and crashes due to a system malfunction. Choose safe vehicles for your fleet and maintain a routine preventive maintenance schedule for service according to the manufacturer's recommendations.
Keeping vehicles well maintained prevents breakdowns, reduces downtime and helps to prevent crashes. Keep tires properly inflated, oil regularly changed and ensure that brakes are working properly and all hoses and plugs are in good condition and tightly sealed.
#5: Provide Ongoing, Quality Driver Training and Coaching
The most important element of improving fleet driver safety is custom training that combines the physical reality of traffic, weather and dynamic road conditions with the constant reinforcement of a certified trainer.
Behind-the-wheel driver training combined with classroom instruction — both conducted in small groups — teaches your drivers the critical practices they need to reduce risks and crashes on the road.
Even the most experienced drivers benefit from ongoing training and enforcement to enhance their safe driving practices and create safer driving habits overall.
GPS location and telematics can also serve as an important tool to help you track the movement of your fleet vehicles. You can use the technology to provide fleet managers with insight into driver behavior through constant monitoring, analyzing, reporting, intervention and training.
Importance of Regulatory Compliance
When you are creating your driver safety policy and program, remember to maintain regulatory compliance and identify which local, state and federal regulations govern your vehicles and drivers.
The Federal Motor Carrier Safety Administration (FMCSA) regulates the rules and requirements for commercial drivers across the U.S. Federal requirements to obtain a commercial driver's license (CDL) are provided by the Department of Motor Vehicles.
Other regulations can include those of the U.S. Department of Transportation (USDOT), National Highway Transportation Safety Administration (NHTSA), Federal Highway Administration (FHWA), Employment Standards Administration (ESA) and others.
Need help managing the drivers in your fleet? The Smith360™ driver management program offers vehicle telematics tied to driver safety training. Contact Smith System to learn more.