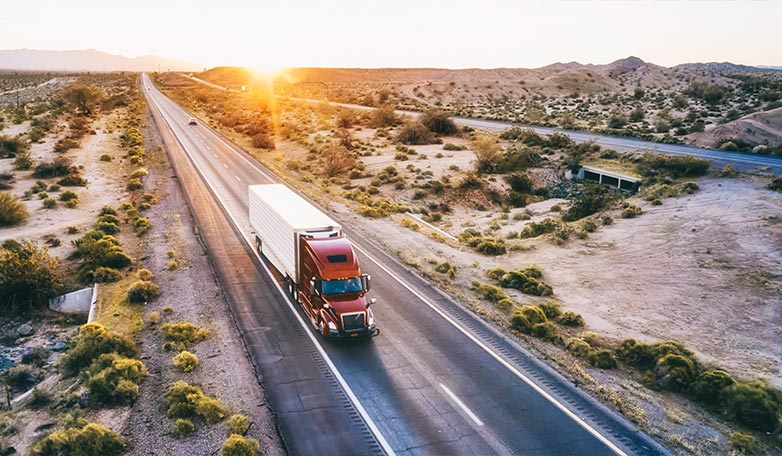 It takes a special set of skills to safely operate a Commercial Motor Vehicle (CMV). In order to do so, drivers must obtain their Commercial Driver's License (CDL) after being tested on both their skills and knowledge. Testing doesn't end once a driver has successfully qualified for their license though. CDL truck drivers must adhere to a strict and comprehensive set of regulations to keep themselves and other drivers safe on the road.
The Purpose of DOT Regulations
To reduce deaths and vehicle crashes, the Federal Motor Carrier Safety Administration (FMCSA) sets and enforces the rules and regulations that CDL truck drivers are required to follow. While states are responsible for establishing their own variations, some requirements are enforced at the federal level.
DOT regulations focus on several main areas:
Targeting high-risk carriers
Improving safety information systems and technology
Strengthening commercial motor vehicle equipment and operating standards
Increasing overall safety awareness.
Drivers are expected to become familiar with these regulations so they can safely drive property-carrying vehicles and other large long-haul vehicles.
Minimum DOT Requirements for CDL Truck Drivers
To obtain a CDL, drivers must meet several important criteria. They must:
Have a valid, non-commercial driver's license.
Be at least 18 years old or at least 21 to drive across state lines or carry hazardous materials.
Have a minimum of one to two years of driving experience.
Have no active suspensions.
Have a valid medical examiner's certificate.
These requirements are updated and changed frequently, so it's important to check the most current requirements through your state.
Important DOT Regulations
Once your CDL has been issued, you will need to continue to follow regulations that are in place to keep you and other drivers safe. It's important to know the specifics of the guidelines, which can be found on the FMCSA website.
The DOT regulations are extensive and available in their entirety as either a physical handbook or online documents. Some of these regulations include:
Hours of Service Guidelines
If you are carrying passengers or property across state lines, you must follow the guidelines concerning how long you've been actively driving. Drivers cannot work more than 60 hours on duty over seven consecutive days, and must keep an active log. A mandatory 30-minute break must be taken by the eighth hour of duty.
Safety Fitness Procedures
FMCSA rates drivers on their safety fitness procedures using a rating system called SFD. Factors considered include the adequacy of the safety-management controls used, the frequency and severity of any violations, and frequency of violations during safety inspections. This is why being prepared for your DOT audit is so important.
Inspection, Repair and Maintenance
Keeping your vehicle well-maintained is a very important aspect of following the FMCSA guidelines. Every driver should be familiar with the standardized inspection format, which covers the vehicle's tires, fluids, brakes and lights.
Insurance
The right insurance can protect drivers and their employers from the consequences of vehicle crashes that occur while on duty. The FMCSA outlines what types of insurance you should be carrying at all times.
The Smith System Difference
The FMCSA regulations state that "every motor carrier, its officers, agents, representatives and employees responsible for the management, maintenance, operation or driving of commercial motor vehicles, or the hiring, supervising, training, assigning or dispatching of drivers, shall be instructed in and comply with the rules."
At Smith System, we offer several comprehensive options for training on DOT compliance.
Our virtual interactive two-day training is led by an experienced instructor. This course covers the new CSA (Compliance, Safety & Accountability) methodology to help participants understand and lower their Safety Measurement System Basic scores and prepare for their DOT compliance review.
We cover the best practices for accident reporting, record keeping, driver qualification, hours of service, controlled substances and alcohol testing (including D&A recognition training and certification), CDL requirements, driving rules, and maintenance. This class also provides a high-level overview of the Federal Motor Carrier Safety Regulations (FMCSRs) and required documentation.
During our five-day virtual training, an experienced instructor provides in-depth training on the Federal Motor Carrier Safety Administration regulations. Participants will learn about the key components of safety program compliance.
The course also covers drug and alcohol procedures, document preparation, driver DQ files, annual reviews, maintenance requirements, hours of service compliance, auditing techniques, HAZMAT procedures, hiring standards, and more. We recommend this course for those new to managing DOT compliance.
Stay Safe Behind the Wheel
DOT regulations are created and maintained with your safety in mind. Driving a CMV takes a higher level of skill, knowledge, and awareness than driving a typical passenger vehicle.
By becoming familiar with the ins and outs of the DOT guidelines set by FMCSA, you can rest assured that you will not only pass any compliance audits, but you will also help reduce crashes and deaths on the road through your safe driving.