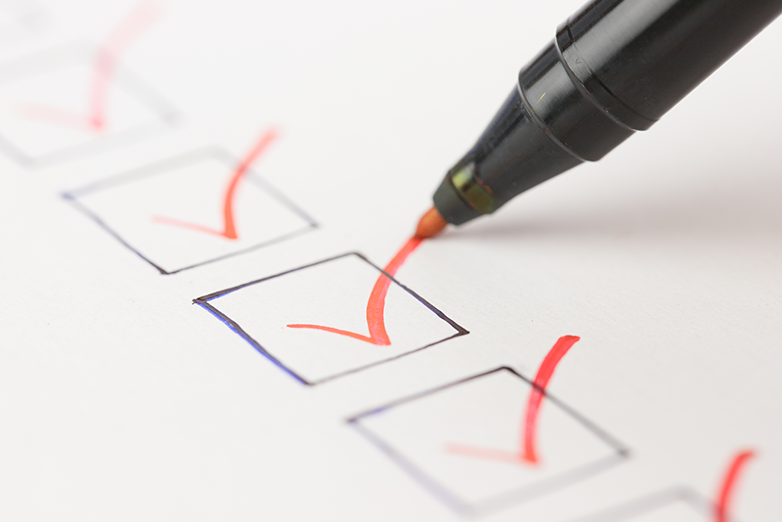 The Department of Transportation (DOT) regularly conducts audits to ensure companies comply with all regulations. Since 2010, the number of DOT audits has increased. This increase is due, in part, to the DOT's implementation of the Safety Measurement System, which compiles data from all roadside inspections and weigh stations.
After gathering data from the Safety Measurement System, the DOT assigns each carrier a score. Companies that have a high number of violations are at the highest risk of being audited. It's important for all carriers to make sure they are always prepared because DOT audits often take place with little or no advance notice.
Maintaining detailed records throughout the year can help your audit go more smoothly and ensure your business will pass. A system designed to keep your business compliant at all times is key to passing a DOT audit. Your system should capture all the necessary information and keep your data well organized.
What Kind of DOT Audit Are You Getting?
There are different kinds of DOT audits:
New entrant audit
Security audit
Hazardous materials audit
Compliance review
A new entrant audit is for motor carriers that have recently filed with the DOT. It will be completed within three to six months of issuing a DOT number. It's designed to ensure you comply with all required safety regulations as your business gets up and running.
A security audit reviews your safety plan, driver training, and security measures.
For a hazardous materials audit, the DOT will review processes such as training, policy, shipping documentation, and labeling of hazardous materials.
The Complete DOT Audit Checklist
Having the right paperwork and knowing where it is means you won't have to scramble when the DOT shows up for an audit. Showing attention to detail can be the difference between passing and failing an audit.
Here's a checklist of the documents and paperwork that you should have readily available in the event of an audit:
__ A current copy of the Federal Motor Carrier Safety Regulations (FMCSR)
__ An up-to-date MCS-90 form showing liability insurance coverage that meets the limit required for your operation to protect you in the event of a company vehicle collision
__ A written program/policy for drug and alcohol use and testing
__ A summary of all drug and alcohol testing conducted in the past calendar year, along with the current status of any drivers who tested positive
__ Motor vehicle records (MVRs) on all new and rehired drivers
__ A copy of pre-employment drug tests for all drivers
__ Proof that all drivers hold a current commercial driver's license (CDL)
__ Six months of completed driver logs on all drivers
__ At least 14 months of valid annual inspections for all operating commercial motor vehicle equipment
__ Complete maintenance records
__ A current DOT security plan
__ 90 days of post-trip inspection reports for each commercial vehicle in which defects have been found
Updating Driver Qualification Files
Every DOT audit will include a review of driver qualification files, so it is crucial that these files are always kept up-to-date. The required information for each driver's file includes the following:
__ An annual documented review of the driver's certificate of violations
__ A record of a valid road test
__ Documentation showing that the driver's employment history was investigated before hiring
__ Training materials on drug and alcohol programs, with a signed receipt from the driver
__ Any and all instructions to drivers about convictions for moving violations (The instructions must be given within 30 days of the violation.)
Reviewing Essential Processes
Certain processes must be in place and documented to pass your audit. Those include:
__ A current accident register
__ A progressive disciplinary action system for drivers
__ Written hiring policies
__ A process for documenting drivers' medical certificates and removing the driver if the certificate is out of date
__ A process to keep all CDLs current, with driver removal if it expires
__ A process for checking all drivers' logs for accuracy
__ A system to control working hours and ensure compliance
No one looks forward to a DOT audit, but knowing what to expect will ensure it goes smoothly when it does happen. Ensure that you have the information on this checklist ready, so you can feel confident and prepared when a DOT audit occurs.