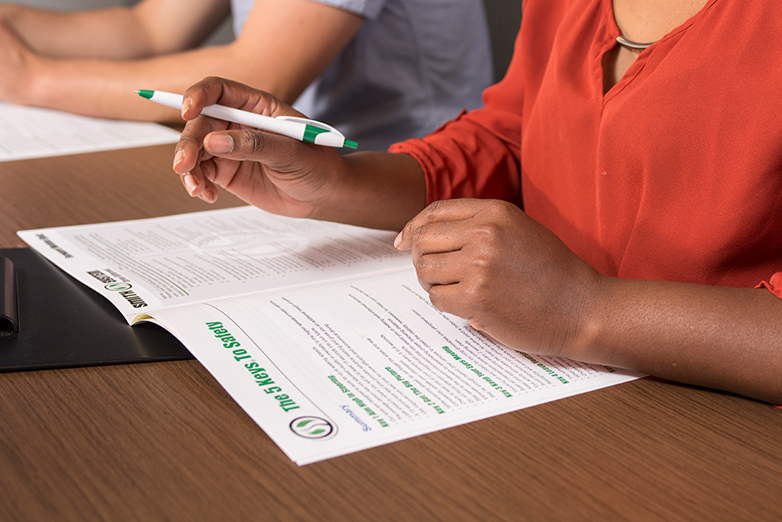 When it comes to safety on the road, no one is watching more closely than the Federal Motor Carrier Safety Administration (FMCSA).
As an agency within the U.S. Department of Transportation, the FMCSA is responsible for regulating the country's trucking industry and works to reduce the number of crashes that involve large trucks and buses.
One way the department carries out that mission is through the Federal Motor Carrier Safety Regulations, or FMCSR.
What is FMCSR?
The FMCSR outlines the minimum standards for anyone who operates a commercial motor vehicle in interstate commerce.
From a legal standpoint, "interstate commerce" includes transportation, trade, or traffic that takes place from one state to another, including transportation from a state across U.S. borders.
It's important to note that there are also intrastate regulations that can preclude the federal regulations and apply only to the operations that stay within state lines. With so many rules, regulations and exemptions, the FMCSR can get complicated very quickly.
While there's a common misconception that the regulations only apply to tractor-trailers, they actually become applicable for any vehicle with a weight of 10,0001 pounds or greater.
That means that a heavy-duty pickup truck, such as a Ford F-350, pulling a small axle trailer with a tractor on it must comply with the federal regulations. Even if that vehicle is being used for non-commercial purposes, it may fall under the FMCSR requirements.
Who Does the FMCSR Include?
In a commercial enterprise, the federal guidelines apply to everyone involved in the operation of the commercial motor vehicle, not just the drivers. Those regulations also apply to dispatchers, managers, hiring managers, trainers, and supervisors. Even driver trainees must be in compliance with the regulations.
In addition to knowing the regulations and how they affect overall operations, it's also important to be aware of exceptions, such as agricultural exemptions.
"The biggest thing that we hear from people who take our courses on regulations is that they have some vehicles in their fleet that they didn't realize were regulated," says Tony Douglas, President and CEO of Smith System.
"There's an assumption that when drivers get their commercial license, they have a familiarization with the regulations, but the practical reality of the matter is, that's not happening. Even though the regulation does state that drivers must be trained in this, it's not enforced."
For that reason, it's crucial for compliance managers and safety managers to learn the regulations and then provide education as needed to drivers, dispatchers, supervisors, and hiring managers.
"They need to make sure they have everything in place in case there's a DOT [Department of Transportation] audit."
Why Does it Matter?
Today's high-tech, hyper-communicative world has made it even more essential for companies to make sure they are in compliance with federal regulations.
In 2010, the DOT launched an initiative to create the Safety Measurement System, which uses a scoring system to prioritize which companies will receive a DOT audit.
Information from inspections and mini-compliance reviews conducted at weigh stations are immediately entered into a database, and companies with a greater number of violations are more likely to be audited.
Failing to learn and comply with all aspects of the regulations can be a costly mistake; the consequences of not being in compliance can range from fines for failed roadside inspections to being shut down for more serious infractions. Depending on the violation, the fines can be extremely hefty and cause financial problems for your business.
"It can also cause you to lose business, because often customers require that carriers maintain a satisfactory safety rating in order for them to continue doing business with you," Douglas explains.
Learning the safety regulations and ensuring your company is compliant is particularly important if a driver in your fleet has a serious crash. While not all drivers or managers know each and every aspect of the safety regulations, lawyers do.
When a crash leads to injury or death, lawyers will use any violation or safety infraction to place the fault on the company, not just the driver. This can lead to expensive settlements or even having to shut down operations.
Learn the Regulations
Smith System's safety and compliance courses equip managers with the knowledge they need to ensure their company is compliant and that they are following best practices. The seminars are held in hotels in different cities, designed in either a two-day or a five-day format.
Among the topics covered are record keeping, best practices for accident reporting, required FMCSR documentation, driving rules, maintenance, and more. The five-day course is a more in-depth certification course.
Becoming familiar with the FMCSR is crucial for every manager who needs to learn more about DOT compliance. Enroll now, or contact our team of experts to find out more.