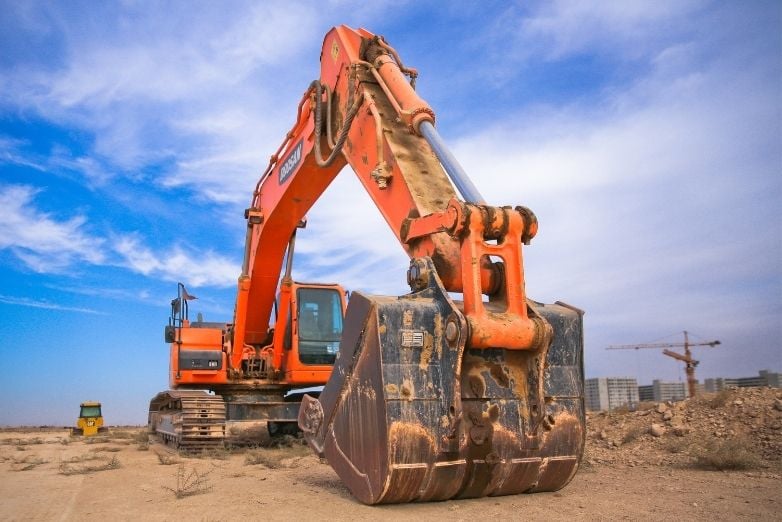 For many businesses, the ability to track and manage their fleet and equipment is a complex task, and the costs to each company can be substantial. However, when companies take advantage of the technology readily available to them, they can increase productivity and cut costs significantly.
The continuous tracking and management of vehicle fleets can be quite complex. Many companies have to deal with common issues regularly, including the under-utilization of equipment, increased idling of equipment, and inadequate maintenance schedules. All of these issues lead to higher operating costs. Reducing these issues and improving performance happens once a company begins to use telematics.
Improving Performance with Telematics
There's no question that telematics is growing in popularity among on-road vehicles. Having the ability to increase productivity, monitor driver's actions (including speed), reduce fuel costs, prevent theft, and more all make telematics a worthwhile investment.
But as many driver safety professionals are beginning to realize, telematics is not just for on-road vehicles. They also serve as an equally powerful tool for tracking off-road vehicles and equipment. When you're considering telematics, it's essential to prioritize your company's needs to make an educated decision, especially when adding it to your off-road equipment.
Many safety professionals may recognize there is an essential value in the information that telematics provide. However, they may struggle with the execution. Taking the information that telematics provides and blending it into your processes takes a deal of planning.
Getting Results with Telematics
The first thing safety professionals need to realize when deciding if they want to use telematics for their off-road vehicles and equipment is what kind of results they expect and need to achieve.
Since each company has different needs, the driver safety professional must weigh each available option before deciding. Then, they can prioritize what exactly they want to accomplish with their telematics program. So, the question is, is it worth the effort to add telematics to your off-road vehicles and equipment?
Generally speaking, knowing where the equipment is located and how it is being used are significant benefits for any company. Tracking can also help improve the efficiency of the equipment, driver safety, and equipment operations. It also cuts operational costs and reduces the possibility of any sizable downtime.
Making the Right Choice
Choosing the right telematics system for your business can be a tough decision for a safety professional. However, investing in Smith360® telematics provides each company with clear, easy-to-read graphics. These graphics show data on fuel economy, idle times, engine diagnostics, routes and stops, updated hours of service, and other trends.
Off-road fleet tracking provides a centralized place to track and manage a company's assets. Administrative activities save a significant amount of time with dashboards, automated reporting, emails, and texts.
Here are some of the primary benefits of tracking your off-road vehicles and equipment:
Cost Management
Improves the resale value of off-road vehicles and equipment with detailed records of use
Reduces any excessive fuel use and idling
Reduces labor costs and overtime
Possible savings with insurance premiums
Customer Service
Knows the precise location of the equipment assets, which allows for more efficient pick-ups and deliveries
Improves the accuracy of job estimates and billing
Productivity
Can view the location of all equipment
Improves the equipment operation
Increases the uptime of the equipment
Fleet Optimization
Keeps the equipment in prime condition with the aid of maintenance tracking and scheduling
Increases the speed of service calls with location and diagnosis
information (which can include remote troubleshooting)
Benefits of Using Off-Road Telematics
Although telematics for off-road equipment will collect much of the same data as on-road company vehicles, such as the vehicle's location and idling time, the differences can be summed up in three ways.
1. Maintenance is based on hours, not miles.
Since off-road vehicles and equipment operate in the same areas most days, to accurately schedule maintenance and replacements, maintenance should be planned based on hours of use rather than the number of miles traveled.
Instead of relying on the odometer reading or the number of hours in the field to determine the off-road vehicle or equipment's use, sensors can record activities, which means maintenance can be programmed on the actual hours of use. Thus, maintenance can be accurately scheduled around the exact number of operating hours. This feature helps to keep the equipment working at its top level — while saving the company money.
2. Theft is a larger concern with off-road equipment.
Off-road vehicles and equipment are easier to steal compared to on-road vehicles. Plus, they're often more expensive to replace. These factors emphasize the importance of using telematics to prevent possible theft and the loss and liability resulting from that theft.
By tracking a machine's location, fleets can keep track of where their assets are and if they are moving without consent.
3. Devices need to withstand harsh conditions.
Telematics for off-road vehicles and equipment will often demand a more resilient device than those used in on-road vehicles. These devices will need to work well in remote areas and must withstand vehicle vibration and harsh weather conditions.

When deciding to use telematics, driver safety professionals must look at the available information and their expectations. They also need to understand how to use telematics data to meet those expectations.
For many companies, ensuring their valuable assets operate properly and are appropriately maintained and monitored is essential to minimize unnecessary costs.
Although companies may be concerned with using telematics to locate expensive equipment, the installation of these telematics devices helps determine many things, all advantages for the company.
Safety is an Investment
While safety is vital for both on-road and off-road vehicles and equipment, off-road equipment can present higher stakes for companies. Regularly, telematics can monitor the switches and sensors of off-road vehicles and equipment to interpret and control remote events, such as shutting down a vehicle that was left idling for an extended period.
However, remotely turning off the equipment's ignition could be severe enough that it could be the difference between the life and death of a worker. With large equipment that can damage quickly, telematics can do a lot more than benefit the bottom line.
Safety
Minimizes the use of unsafe machinery
Monitors tire pressure and tire temperature
Reinforces the need for safe driving and proper seat belt use
Gathers collision reconstruction data for insurance and employee training purposes
Security
Assists in recovering stolen equipment
Knows when any of the vehicles are removed from a job site with geofencing and alerts
The benefits of adding telematics to off-road vehicles and equipment provide safety professionals with more to consider within their on-road and off-road vehicle and equipment management solutions.
To learn more about using telematics as your off-road tracking solution, contact our team of experts today.