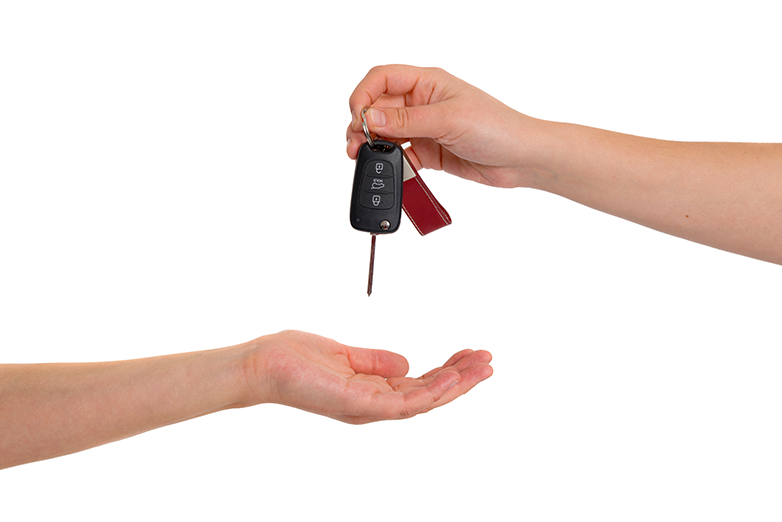 If one of your employees has a crash while driving a company vehicle, your company could be found guilty of negligent entrustment and ultimately be on the hook for damages.
Negligent entrustment occurs when one party is found responsible for negligently providing another party with a dangerous instrument — like a vehicle or firearm — and the entrusted party then causes injury or death to a third party with that instrument.
In most cases, negligent entrustment claims deal with crashes involving employees who are driving company vehicles. And as an employer, claiming to not know a driver's driving history, license status, or whether he or she is able to operate a vehicle safely isn't a good enough defense.
What does that mean for your business? Simply put, if an employee is authorized to drive a company vehicle, it is up to you as the employer to make sure the driver is competent and safe behind the wheel. If not, the company can be found negligent, which opens the door to civil lawsuits, damages, and expensive legal fees.
Negligent Entrustment of a Motor Vehicle
How do you know if your drivers are fit to safely operate company vehicles? Legally, a driver can be deemed unfit because of factors such as a lack of experience or a known history of unsafe or reckless driving. In most states, a driver without the proper and valid driver's license for the type of motor vehicle they are operating is automatically considered legally incompetent.
To prove a negligent entrustment claim or complaint, the injured party or plaintiff must prove that:
Your company owns or controls the vehicle and that the driver was authorized to drive it
The driver was unlicensed, incompetent, reckless, or otherwise unfit to safely drive the vehicle, and that the driver caused the crash
Your company should have known that the driver was unfit
How to Determine if Drivers are Safe
A Motor Vehicle Report (MVR) is a public account of every aspect of a driver's driving history and a great place for employers to start evaluating who should have access to company vehicles. An MVR not only includes all of a driver's past violations, tickets, convictions, and crashes, but it also shows employers a driver's current license classification and status.
MVRs are a great evaluation tool, but an individual's driving history is dynamic — it changes every day. Checking drivers' MVRs just once a year can open the company up to gaps in a driver's history, which can lead to liability down the road.
Another way to evaluate commercial drivers is through GPS data and telematics. Fleet managers can use this technology to monitor individual driving habits and overall driver safety. Alerts are sent to managers, reporting unsafe driving habits and can help identify drivers with deficiencies who may need additional training.
An added benefit of this data is that it captures a vehicle's last 30 seconds of dynamics in the case of a crash. The drawback is that it doesn't provide a complete picture, as drivers' behavior isn't tracked while they are off the clock or operating their personal vehicle.
Improving Driver Safety in Your Fleet
Once an employer knows that a driver has a history of reckless behavior or unsafe driving habits, it can't go uncorrected. Failing to correct an issue with a specific driver can open the company up to a potential negligent entrustment claim.
If there is evidence that the company knew a driver was unsafe but did nothing to fix the problem and allowed the driver to drive a company vehicle anyway, the case could be made that the company should have known better and therefore acted negligently. An employer can also be found negligent if the company failed to thoroughly investigate a driver's record before letting him or her use a company vehicle.
In both cases, the plaintiff could come after the company to recover any damages caused by the employee.
Driver training should not be viewed as a "nice to have." It is as important to your company as customer service and the maintenance of company vehicles. Training saves lives and can save your company a lot in legal fees and damages.
By monitoring drivers' behavior, fleet managers can provide the targeted training and coaching that drivers need to improve deficiencies and mitigate possible risks. Customized training builds a culture of safer driving habits that will improve the safety of your fleet, as well as protect your company from potential liabilities.
Teaching your drivers safer driving habits reduces the number of crashes on the road. And when roadways are safer, everyone wins.
Smith System provides a world-class driver training program that improves driver safety and mitigates risk through The Smith5Keys®. Smith System also offers driver metrics and management solutions through Smith360™ and KeySix™.