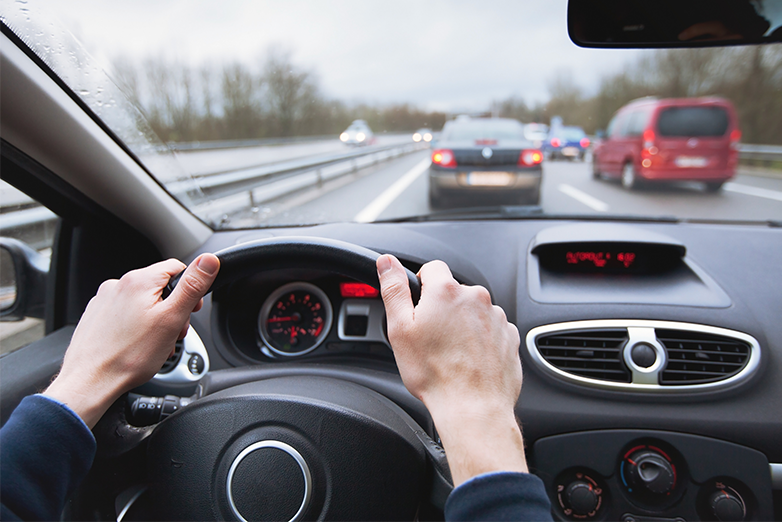 As businesses attempt to reduce operating costs, they tend to look toward transportation costs and ask themselves how they can be more effective. Many companies are now looking toward using a grey fleet instead of a traditional fleet. The primary appeal of the grey fleet is that it can reduce operating costs far below having a fleet of business vehicles. However, there are several risks associated with operating a grey fleet. Driver safety professionals must understand the challenges of grey fleets to minimize risk and manage more effectively.
What is a Grey Fleet?
So, what is a grey fleet? A grey fleet is a fleet of drivers who use their personal vehicles for business purposes.
Fleet drivers who own their vehicles tend to take good care of them, which is advantageous for the company since maintenance and service costs can be less than operating full-time company vehicles. This also reduces the upfront cost of purchasing or leasing vehicles regularly.
But managers should not underestimate the costs of the grey fleet. Mileage reimbursement can be costly for businesses that operate grey fleets. And if the right fleet management policies aren't in place to ensure that every grey fleet vehicle and driver are fit for the road, the crash liability costs will quickly make any upfront savings futile.
How Does a Grey Fleet Work?
While risks remain, businesses that do not require a company vehicle regularly can benefit from having a grey fleet. Instead of belonging to the company, the vehicles belong to the employees and are used on a regular or semi-regular basis for business travel or use.
Typically, when the employee drives their personal vehicle for company purposes, they're given a cash vehicle allowance or a fuel expense allowance. This means the vehicles fall under the employer's responsibility and become part of the grey fleet.
In recent years, the grey fleet has become part of the overall transportation solution for many businesses. Grey fleet management is an incentive for employees as they can use their vehicles for business purposes, provided the employer can monitor the maintenance of those vehicles. However, it can also complicate fleet management responsibilities.
Grey Fleet Management
Managing a grey fleet has different time and cost implications than operating a fleet of company vehicles. Driver safety professionals new to managing a grey fleet must be aware of these differences.
Despite the risks, managing a grey fleet has some benefits when compared to operating company-owned vehicles. It's often less expensive to reimburse employees who travel for work outside of their regular commute with their personal vehicle. This is more cost-effective than buying and maintaining company vehicles, especially when many work-related trips are less mileage than most trips.
The lower mileage a grey fleet vehicle uses may also reduce the chance that the business will be held liable for any possible crashes or vehicle damage that may occur while employees are driving for work reasons.
Low mileage businesses may still have difficulties with managing a grey fleet. There's still a risk of overpaying employees, as it may become difficult to track the actual mileage they use for company purposes. Regular vehicle maintenance can also be more difficult to monitor with a grey fleet. This is why professionals must treat the grey fleet vehicles exactly the same as if they were company-owned.
Is a Grey Fleet a Good Fit for Your Business?
Using a grey fleet may make sense for small businesses that routinely make low mileage trips. However, there are a few things to consider before deciding if a grey fleet is a right move for your business.
What are your company's travel needs?
Assessing your business's current travel needs and how those travel needs will change in the future is an essential first step. All possible options available (for the present and future) must be taken into consideration. If your business uses vehicles sparingly, car sharing or vehicle rentals may be a more suitable and cost-effective option.
Do the employees understand the consequences?
For a grey fleet program to work effectively, the fleet manager and drivers must have the same understanding of their individual responsibilities.
The driver safety professional must create a suitable plan which explains what the drivers need to know. The plan should include in writing things such as: how drivers will be reimbursed, how mileage is required to be recorded, how drivers get approval for each trip, and what obligations each driver has for vehicle maintenance.
How do you decide if a grey fleet is right for you?
For a grey fleet to work for your business, it must be managed like any other business fleet. This includes determining all possible issues with the vehicle, tracking vehicle fuel consumption and general wear and tear of the vehicle, and knowing when service and insurance are due for renewal.
Staying on top of these items is essential to ensure that your business's grey fleet works well. However, there are always pros and cons to trying new things to improve a business's profitability or adopting new policies or procedures.
Benefits
Grey fleets are beneficial for companies who wish to expand their fleet of vehicles at a lower cost.
Grey fleet drivers are valuable resources for companies that don't require a driver or car for business travel regularly (as companies are able to hire a grey fleet vehicle and driver only when the need arises).
Drivers may be more likely to buy vehicles that are fuel-efficient and environmentally friendly (since they can get benefits from the company to do so in terms of reduced taxes).
Challenges and Risks
Employees who use their own car to travel for business purposes need to be sufficiently reimbursed for mileage and anything else regarding company use of their vehicle.
Depending on the type of vehicle or fuel used, the amount that needs to be reimbursed to the driver may vary, so costs and cash flow could become an issue.
Before a vehicle can be added to a grey fleet, a driver safety professional must ensure the vehicle is safe, the employee has completed advanced driver safety training, and has the appropriate insurance for business purposes.
Frequent vehicle condition, electronic license, and insurance checks are crucial to ensure safety and minimize risks to employers. If a grey fleet driver is involved in a crash, the company could be held liable if the proper safety policies weren't in place.
Keeping Your Grey Fleet Safe
The ability to track your vehicles is essential for any business with drivers. As a driver safety professional, staying organized means being more productive, saving money — and having safer drivers on the road. Smith System's fleet management tools allow driver safety professionals to track their grey fleet vehicles and monitor driver behavior.
In addition to the proper fleet management solutions, behind-the-wheel training helps your grey fleet drivers view the road differently and position themselves in a way that gives them more time to react to a variety of situations. Smith System's advanced driver training focuses on The Smith5Keys®, which are designed to help drivers see, think, and act their way through various on-the-road scenarios, regardless of where they are or what type of vehicle they operate.