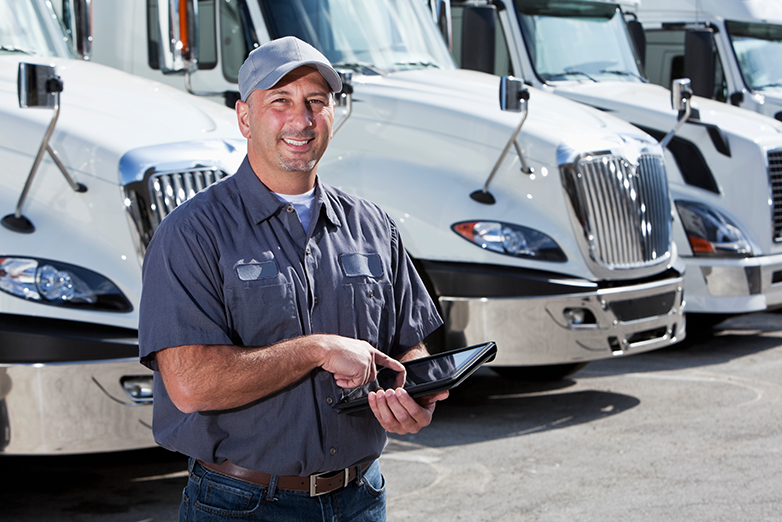 For driver safety professionals, reducing crashes is always top of mind. Traffic crashes are costly and result in lost productivity, and they can create a perception that safety is not an important part of your company culture.
5 Ways to Reduce Traffic Crashes
Reducing crashes takes a combination of action and mindset. Here are five cost-effective changes you can make to reduce traffic crashes.
#1: Commit to Safety
A culture of safety begins with managers who lead by example. They enforce a driver safety culture by rewarding good drivers and holding drivers with poor driving habits accountable. When safety becomes a top priority for managers, it affects the company at every level.
Committing to safety may require changing hiring policies; this could mean requiring longer road tests to see how drivers do in an environment where they face the same challenges they'll find on the job, such as road conditions, traffic, fatigue and weather.
In a company with a strict safety culture, even minor violations like a broken taillight must be taken seriously, as it sets the tone for what you — and the public — expect from your drivers.
#2: Create a Fleet Policy
A written policy expresses your company's values and expectations; it also helps keep safety a priority for every driver. With a written fleet policy, you show your company's commitment to a culture of safety and outline how those values should be carried out in every situation.
A comprehensive safety policy that must be read and signed by each driver is a good first step toward reducing crashes. It reminds drivers of best practices and can include any or all of the steps that follow.
Updating the fleet policy annually, or as trends change, serves as a continuous reminder that safety is the primary goal for all employees.
#3: Leverage Technology
Technology can be one of your greatest assets when it comes to reducing crashes. Telematics programs are evolving, giving you crucial information that's needed to help you improve the safety and productivity of your fleet drivers.
Telematics can alert you to unsafe driver behaviors such as repeatedly driving over the speed limit, failing to wear a seat belt or constantly braking and/or accelerating too quickly. Once you know about a driver's behavior behind the wheel, you can choose to provide additional training to address specific, repeated problems.
In a 2019 survey, fleet managers said that they saw a noticeable improvement in driver behavior when they began to use telematics and reported improved driver safety as one of the primary benefits in investing in telematics.
Technology in development that could help reduce the number of preventable crashes includes such features as disabling cell phones while the car is in motion and forward-looking autonomous braking systems. Staying informed about the latest, up-and-coming technology can provide you with ever-evolving tools to continue reducing crashes.
#4: Control Fatigue
In today's 24/7 world, there is more pressure than ever before to deliver goods faster and cheaper than competitors. In some cases, that leads to longer driving schedules, which leads to driver fatigue. When drivers are fatigued, they cannot accurately assess the situation on the road, and their reaction times are slowed.
The Network of Employers for Traffic Safety (NETS), blamed 1,800 fatalities and 379,000 injuries in 2018. As part of a commitment to a culture of safety, driver safety professionals can choose to control driver fatigue by developing business practices that better manage how much time drivers are spending on the road and by following the Federal Motor Carrier Safety Administration's Hours of Service guidelines.
#5: Invest in Training
Perhaps the most important thing you can do to reduce crashes is to provide driver safety training. In a survey of more than 116 fleet managers, training repeatedly was listed as one of the most effective strategies for reducing crash rates. Specifically, managers cited Smith System driver training programs as an effective tool for improving driving behavior and decreasing crashes.
Proper training pulls together a company's commitment to a culture of safety and applies driving safety know-how to real-world situations. Training should be done periodically to refresh what drivers already know about safe driving practices as well as to remind them of things like routine maintenance checks. Combining thorough training with a companywide commitment to safety can help prevent behind-the-wheel collisions.
Studies have shown that the costs of such training can help boost your company's bottom line. According to the OSHA report, Guidelines for Employers to Reduce Motor Vehicle Crashes, "the costs associated with implementing a driver safety program are minimal compared to the costs of crashes to your organization." In fact, a study by Liberty Mutual Insurance found that $3 or more is saved for every $1 a company spends on safety training.
Smith System driver training programs can help reduce the number of crashes in your fleet and improve the safety of your drivers, whether they are new to the road or have been driving for years.