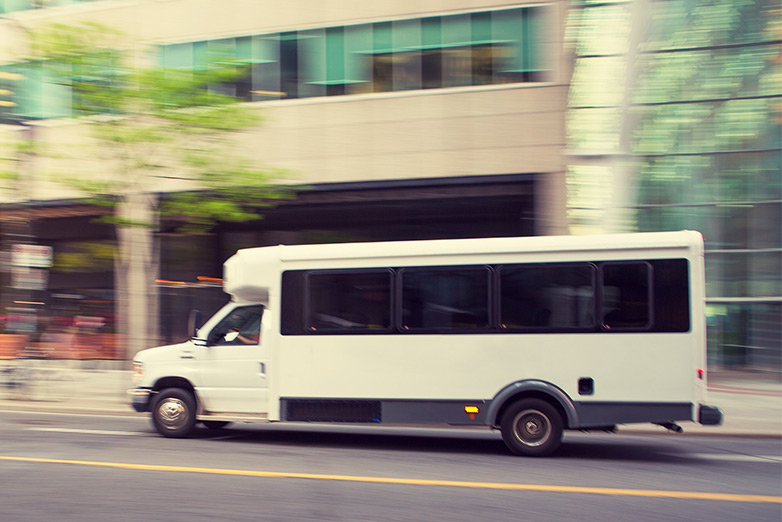 The October 2018 crash of a stretch SUV operated by a New York limousine company grabbed headlines as the deadliest transportation incident in the U.S. in nine years. The crash, which happened in Schoharie, New York, killed 20 people, including the driver, four sisters, two brothers, three couples and two pedestrians.
The passengers had rented the limo to celebrate the upcoming 30th birthday of one of the victims. In the aftermath of the crash, investigators discovered that the limousine company had failed numerous vehicle inspections. In a press conference following the crash, Gov. Andrew Cuomo said the vehicle — a modified 2001 Ford Excursion — had failed an inspection one month earlier and should not have been on the road.
The incident immediately drew attention to the safety and passenger transportation industry, particularly the limousine industry. It also reinforced the need for customers to know the difference between the types of vehicles they're hiring and how to choose the right company.
Safety Questions Being Raised
Although factory-built limousines must meet stringent federal safety guidelines, vehicles like the Ford Excursion that have been converted into limousines often do not have the proper safety features. These include side-impact airbags, reinforced rollover protection bars and accessible emergency exits.
Additionally, in this crash, the driver of the vehicle did not have the proper commercial driver's license endorsement required to operate the aftermarket stretch limo.
Whether the crash was the result of inexperienced driving, vehicle failure or other factors, it drives home the need for customers to thoroughly investigate the vehicles they're going to ride in and the companies they are going to use.
While limousine fatalities are not common, they tend to involve more victims than regular crashes. In 2013, five women burned to death when their limousine burst into flames, and in 2015, four women were killed when the limo they were riding in was broadsided by a pickup truck while the driver attempted to make a U-turn.
"People don't ask enough questions when they're hiring a company," says Michael Campbell, president and CEO of Grace Limousine & Shuttle in Manchester, New Hampshire.
"There is a common misconception that every company in business is more or less safe to use. Unfortunately, that is proving to be less and less the case."
While customers might expect that transportation companies will responsibly maintain vehicles and insist that drivers have the proper licensing, that doesn't always happen, Campbell says.
"Nobody is really making sure passengers are safe on an ongoing basis. It's scary."
What to Look for When Hiring Passenger Transportation
Taking time to go beyond the company's website and ask questions about the drivers and overall operations is one of the best ways to ensure that you're trusting a reputable company. Among the things to check for are:
Licenses and associations. Every limousine company must have a state-issued license number that shows they are operating legally. In addition, look for any other professional associations and organizations they may be part of, such as the National Limousine Association.
Previous complaints. Look into the company's history with other customers. That's simple to do these days thanks to Google, Yelp and a host of other online review options. Start with the Better Business Bureau, and also look at verified customer reviews.
"If an online search tells you a company isn't delivering a quality product, you should probably go elsewhere," Campbell advises.
Insurance coverage. According to the Federal Motor Carrier Safety Administration (FMCSA), the law requires that vehicles transporting 15 or fewer people must carry a minimum of $1.5 million in insurance. Check to see how much insurance the company you're interested in hiring carries. Is it just the minimum?
Better companies will often carry higher levels of insurance. For example, Campbell says that Grace Limousine & Shuttle carries $5 million in insurance. "This protects Grace, Grace's chauffeurs and Grace's clients," he says.
CSA scores. The FMCSA has a safety and compliance program that generates safety data including violations, crashes and more. CSA (which stands for Compliance, Safety, Accountability) scores highlight safety issues. Companies' CSA scores can be checked on the FMCSA website, which is updated monthly.
Required driver training. Drivers who pilot limousines and shuttles are required to have a commercial driver's license (CDL), but they should also have a passenger endorsement that allows them to carry more than 15 passengers in their vehicle.
Those are the legal bare minimums, but Campbell advises looking for a transportation company that also provides advanced training for its drivers. Proper driver training prepares drivers for behind-the-wheel situations and gives them the skills and tools to manage unpredictable situations.
Whether it's distractions within the vehicle, weather, traffic conditions or hazards on the road, proper driver training provides the knowledge needed to safely handle all environments.
"All Grace chauffeurs are thoroughly trained prior to ever driving a client," Campbell says. "Their extensive training includes certification in Smith System Driver Training, the premier driver training program in the world. Having our drivers trained in Smith System [principles] gives me a higher level of comfort in putting those drivers on the road."
Campbell continues, "It should also give our clients peace of mind, knowing we've put all the work in to guarantee they will be transported safely."
A Final Walk-Through
Campbell recommends calling a company or, better yet, visiting it in person to see the vehicle you'll be hiring. Whether by phone or in person, he says, there are still more questions to be asked after all of the above boxes have been checked.
"You want to ask about the basics: Are your drivers' backgrounds checked and are they drug tested on an ongoing basis? Is your company DOT compliant? But the issue is, if a company is willing to risk public safety by putting a vehicle on the road after a failed inspection, they would almost certainly also be willing to lie to a consumer."
Seek out companies that use a driver training program and can verify their safety record as well as the safety of their vehicles. And remember that when it comes to safety, there's really no such thing as too many questions.
"Even if a company looks OK online, call and make sure they're investing in safety, because ultimately that's your safety," Campbell says. "Good isn't generally cheap, and cheap isn't generally good."