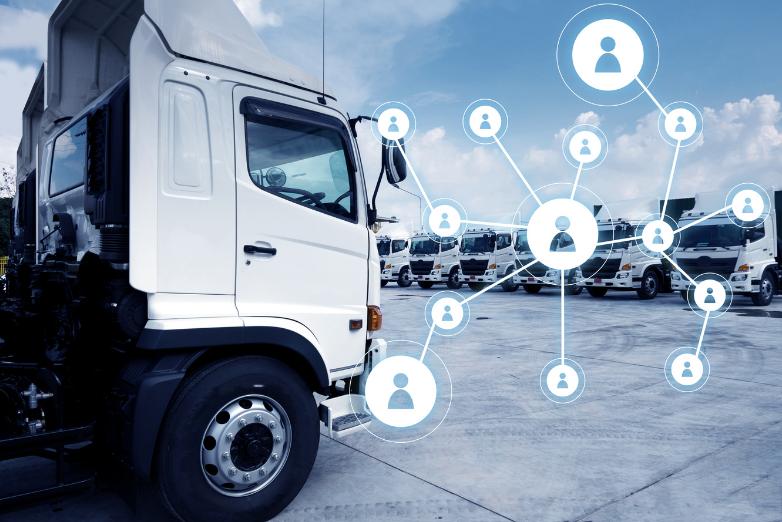 In difficult times, driver safety professionals are often pressured to optimize efficiency and reduce costs, while also being expected to fulfill requirements and strengthen security measures. To do this effectively, driver safety professionals need immediate access to reliable intelligence regarding their overall fleet health before taking any corrective measures.
This important information is a result of a combination of software and telematics hardware, which is designed to convert fleet device data into usable insights via a tracking platform. However, not all available tracking platforms are created equal. It's important for companies to do their homework before selecting a new telematics provider.
Many years ago, vehicle tracking and telematics services were unique and only the most profitable businesses could afford them. But today, there are many suppliers selling affordable telematics and vehicle tracking services, all of which claim to perform almost the same functions. This means that driver safety professionals need to consider what functions are most important when determining the pros and cons of different telematics suppliers.
Before starting to define your requirements, you'll need to know exactly what you want to accomplish. Companies should always conduct a trial exercise before committing to a new telematics platform of choice. This allows you to know if it is the proper fit for your company's needs.
Choosing the Right Telematics Provider
With so many telematics and tracking solutions available, there are several decisions to make. How do you decide on the right solution for your company? What features should be included in your list of options?
Another thing to consider is the support the telematics platform contains. Will there be support for an off-the-shelf solution? Considering that no two companies are identical, there are a few elements to consider in your decision-making.
Control
It's important to look for a telematics provider that gives you full control over the platform. This means that you're able to support your customers better which often reduces administrative delays. This also helps reduce any upcoming waiting times and ensures they are up and running efficiently.
Sizable features
Effective measurement is an integral part of a high-quality telematics platform. These measurement tools depend on device monitoring to ensure fleet managers can improve efficiencies wherever possible.
Telematics solutions should offer the following features:
Fuel management
DTC reporting
CanBUS monitoring
Fleet scheduling and schedule optimization
OBD integration
Advanced driver behavior
Flexible/customizable dashboard with reporting capabilities
MDVR
Flexible Branding Opportunities
To deliver the same, high-quality tracking solution among your entire customer base, look for a full white-labeled solution. A white-label solution means you can apply branding in line with your customer's unique requirements without getting tied up with licensing issues or any ownership confusion.
Flexible Uses
Different company fleets will require different monitoring, both in terms of vehicle profile and compliance, since there may be issues related to connectivity and device availability. To ensure you deliver the same consistent quality solution to your customers, ensure you work with a device-agnostic, global provider. This provider will be able to support the world's best tracking hardware while combining it with legacy devices to deliver detailed information.
Video
When choosing a fleet telematics provider, you want a provider that offers a full range of commercial video equipment for your vehicles. This includes cameras used to assist drivers by providing improved angles for viewing other vehicles and potential hazards that may be behind or to the side of the vehicle.
Cabin cameras are also important as they support distracted driver solutions, which may lead to reduced expenses, lower insurance premiums, and compliance with the laws regulating distracted driving.
Innovation and On-Hand Technical Expertise
To ensure you're offering the broadest range of services to each of your customers, you will need a telematics platform with the right technical background. Ensure your chosen platform partner is continuously integrating the most updated tracking devices into their system. For companies that need to transfer their systems, their vehicles, and databases to a new provider, it is important to ensure the technical team is ready and able to help without having to outsource the help.
DOT Compliance
Modern systems can help to stay in compliance with government and industry regulations which govern running a fleet. This includes an electronic logging device (ELD) that records a driver's Record of Duty Status (RODS) and replaces the paper logbooks, recording compliance with Hours of Service (HOS) requirements. They also help create and manage a Driver Vehicle Inspection Report (DVIR), which confirms a driver has completed a commercial motor vehicle inspection.
Contract Length
Avoid extensively long contracts. Ask yourself why companies try to lock you into a long contract before proving their worth. Telematics providers with proven solutions don't worry about long-term commitment since the quality of their product and service ensures long-lasting customer retention.
Track Record
Unfortunately, the telematics industry has had many companies come and go over time. Choose a supplier that can prove their longevity. It's essential that your potential telematics supplier has solid credibility, experience, knowledge, and a proven history of success. Companies should conduct due diligence on any potential supplier. This may include running a credit check on their business, checking any testimonials, and speaking with existing customers to see if they're happy with the provider.
Ease of Use
Although your fleet tracking may be functioning well, if those within the company cannot use it effectively, it is essentially useless. If it's difficult to use, your employees will not be able to adopt the solution into their daily routine, which means the anticipated cost savings will not be achieved. Once this happens, you risk finding yourself stuck in a contract, paying for a product your team cannot use. A good telematics provider should be confident with demonstrating the ease of functionality.
Reporting Capabilities
One of the keys to success is to effectively transfer the telematics data into meaningful management insights and business intellect. The idea is to act upon this information to drive business improvements and best practices.
Systems must be able to present users with scheduled KPI reports, including vehicle utilization and driver performance, and allow users to interrogate data to an individual data point on demand. Having the ability to create customized reports is essential, as not all customers, routes, and products are the same.
Despite the large amount of information telematics technology delivers, driver safety professionals may not have the time or resources to read all of the data daily. The use of alerts and exception reporting that can be sent via email and text messaging facilitates faster adoption of best practices.
Customer Service and After Sales Support
What level of support will you receive post-sale? Look past the glossy brochure and expensive animations and get to know who will be looking after your day-to-day support. These are the people who will ensure you get the service you need.
To get the absolute best return on investment, driver safety professionals need to know how to get the most out of their system. Training needs to be on a continual basis as all companies are different.
One company may be focused on fuel-saving, with another purely focused on time management. Many telematics packages have expensive training, so it is worth choosing a respectable telematics provider that is confident in retaining their customers and able to deliver support at little or no cost to their customers.
There is much to consider when choosing your new telematics provider. The most important factor is to be clear on what you require from a system before you go shopping. Only when you're clear on your needs can you decide on a system that is best for your company.