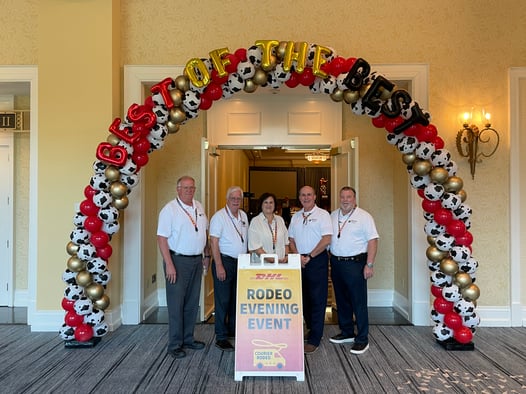 In the ever-evolving world of package delivery, safety on the road is paramount. DHL, a global leader in logistics and courier services understands the importance of maintaining a high standard of safety among its delivery couriers. To promote and reinforce safe driving practices, DHL hosted its 8th annual Safe Driving Rodeo event in partnership with Smith System as its judge. This year's event proved to be a resounding success, setting new records and highlighting the exceptional driving skills of DHL drivers.
Centrally integrated into the competition were DHL's Samsara devices, allowing for real-time tracking and analysis of courier driving habits in combination with DriverDirect Training and The Smith5Keys® of Safe Driving. With the combined technology it helped couriers in the completion fine-tune their driving skills and ensure that they were consistently following safe practices at all times.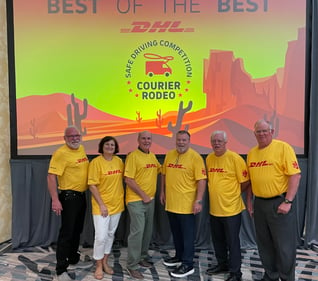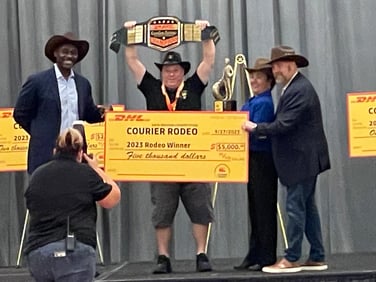 This year, Chicago's Roger McGowan took 1st place for his fourth championship win, while Nick Amatulli of Long Island proudly claimed 2nd and Sifellah Bachir of Dallas secured 3rd. The DHL Rodeo was a remarkable success that continues to celebrate the commitment of DHL couriers to road safety and defensive driving. "On behalf of the entire Safety Team, I would like to thank you for Smith System's significant participation and support for the DHL Express 8th Annual Courier Rodeo!" said Catherine Kawachi, Head of Safety, Us for DHL. The DHL Rodeo continues to be a driving force behind maintaining high standards of safety among delivery drivers, setting an example for the industry and inspiring a culture of safety that extends beyond the competition arena.