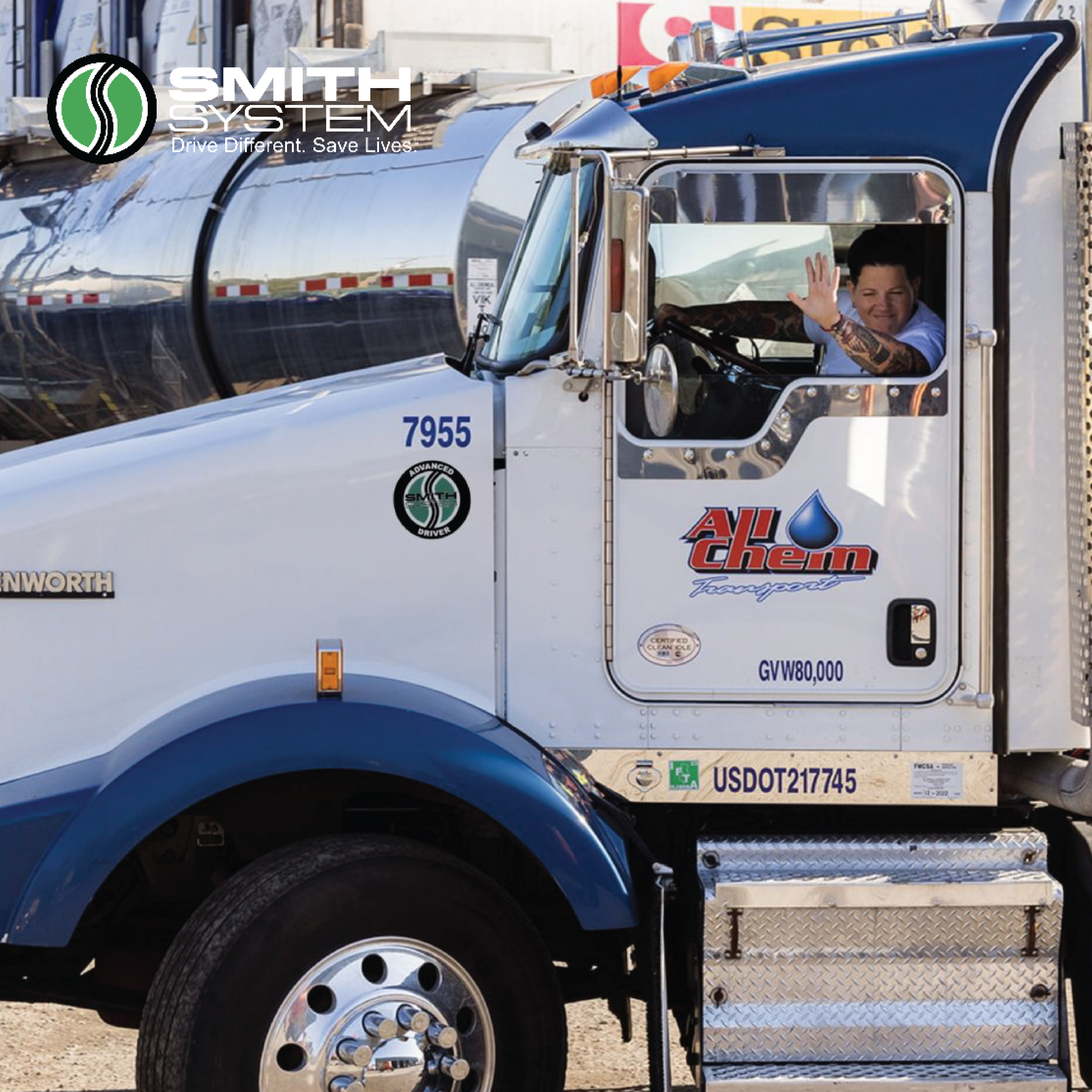 When it comes to highway safety, All Chemical is committed to achieving the highest standards in excellence. With these standards at the forefront of their efforts to surpass industry safety benchmarks, All Chemical has enlisted the help of Smith System® DriverDirect™ training to ensure that their drivers are well equipped with the skills and knowledge to handle anything that happens on the road.
From transportation and delivery to Kosher-certification to tank wash, All Chemical provides tanker and container transportation of bulk liquid chemicals through the continental U.S and parts of Canada. Headquartered in Lakewood, New Jersey, All Chemical has over 160 employees across five states, and operates approximately 294 tankers and 120 tractors as a specialized Truck Load freight carrier. As a company with so many drivers in an industry where crashes are a serious issue, 100% of All Chemical drivers took the Smith System® DriverDirect™ training course over the past 12 months.
"It was a no-brainer," said Don Wrege, Director of Safety & Maintenance at All Chemical who launched the training with Smith System®. "The training saves lives, prevents property damage, protects the public, enhances our drivers' careers, and gives our customers much-deserved peace of mind. Everybody wins."
Implementation of Smith System Crash Avoidance Training
All Chemical has successfully integrated Smith System's 5-principle crash avoidance safety program into their driver training initiatives. By implementing these principles, All Chemical minimizes accidents and establishes a culture of safe and mindful driving among their workforce. The company recognizes the paramount importance of driver safety in the transportation industry. With a commitment to ensuring the well-being of their employees and the communities they serve, All Chemical sought out a comprehensive solution to improve their fleets safety performance. To achieve this, they partnered with Smith System® to utilize our renowned crash avoidance training programs.
This program is designed to equip drivers with the necessary skills and tools to prevent crashes, promoting a safety-conscious mindset. All Chemical is confident in the transformation of their fleet's performance in the near future with the implementation of Smith System® training. By empowering their drivers with advanced safety techniques and strategies, the company will continue to experience a significant reduction in accidents and incidents. The comprehensive training provided by Smith System® has enabled All Chemical's drivers to anticipate potential hazards, make informed decisions, and react effectively in critical situations.
Long-Lasting Benefits and Future Outlook
The collaboration and partnership between All Chemical and Smith System® will generate immediate improvements and pave the way for long-term benefits, as All Chemical leads the way with a safety-focused culture and equips drivers with crash-prevention skills. As the partnership continues, the company anticipates a continued reduction in incidents and an enhanced reputation for safe and responsible transportation practices.