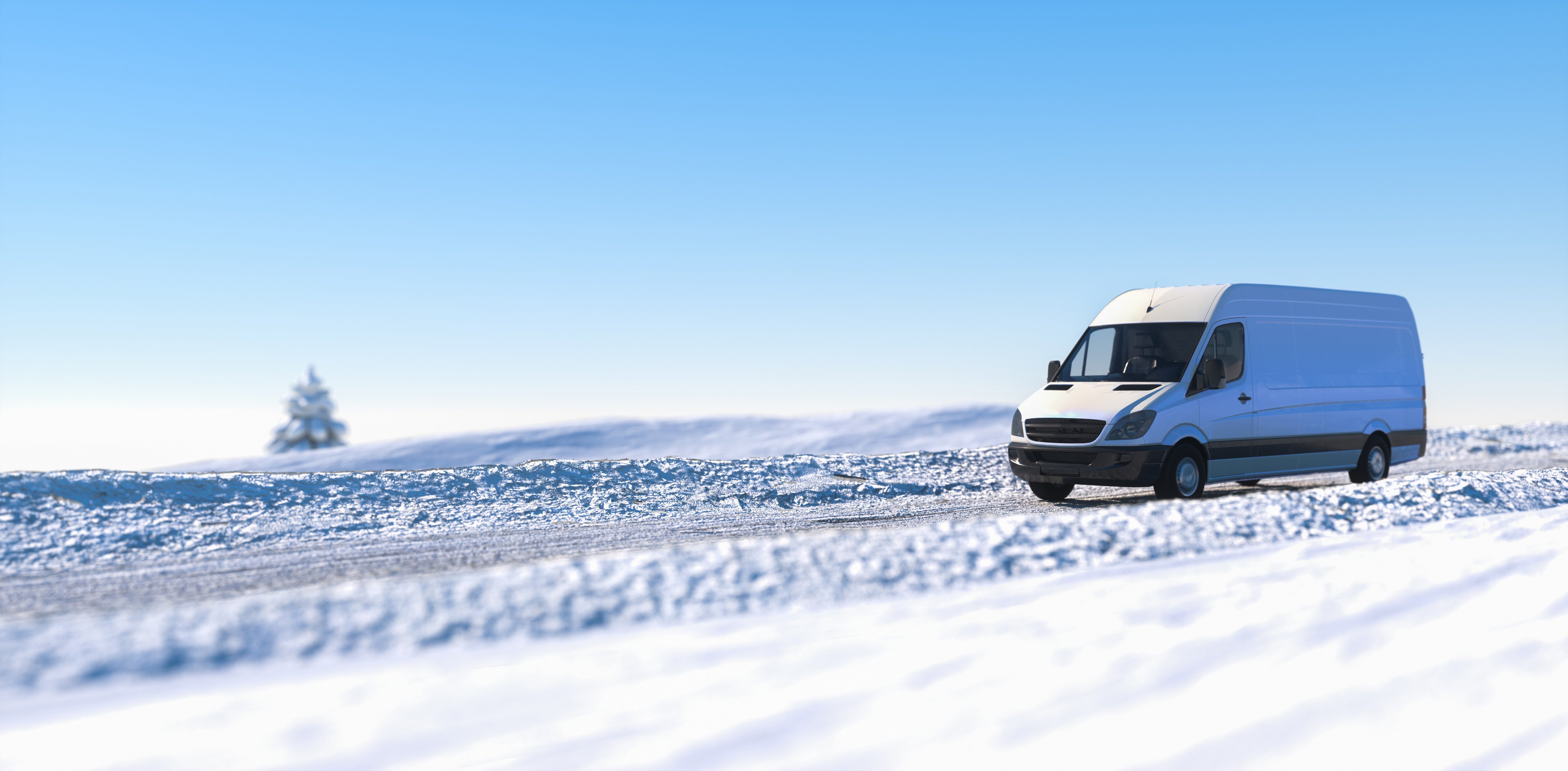 Driving conditions in winter can change quickly, leading to hazardous conditions on the road. The U.S. Department of Transportation Federal Highway Administration attributes nearly one-fourth of all weather-related vehicle crashes to snowfall or sleet, and each year more than 1,300 people are killed, and 116,800 are injured in crashes involving snow, slush, or ice.
While weather and hazardous road conditions are major contributors to such crashes, so is the lack of daylight. During winter months, when the days are shorter, the number of crashes goes up. In fact, the National Safety Council found that traffic fatalities increase by as much as three times after dark.
With so many added pressures to winter driving, it's imperative for safety managers to review and reinforce winter driving safety reminders before the wet, snowy, and icy weather arrives.
How to Get Your Fleet Ready for Winter Weather
Safe driving habits such as maintaining the proper following distance and avoiding sudden braking help drivers stay safe when driving in dangerous weather conditions. All professional drivers should be trained to practice these habits, but there are other things you can do to create a safer environment for your fleet drivers.
No. 1: Make sure vehicles are ready for winter
If your vehicles aren't ready for winter weather, neither are your drivers. This is a good time to go over what's expected during a daily vehicle walkaround and remind drivers of the importance of taking time to be thorough — regardless of how cold it might be.
This includes checking the wiper blades and making sure mirrors and headlights are clean and that any snow or ice has been removed from the vehicle before driving. Ensuring tires are properly inflated, and there's plenty of gas in the tank should also be part of that daily inspection.
Emphasize the danger of taking "shortcuts" on these walkarounds and hold drivers accountable when necessary. When they see walkarounds as non-negotiable parts of their job and understand the danger, they could put themselves (and others) in if they aren't thorough enough, drivers will be more likely to take responsibility for daily checks.
Remind drivers to allow extra time for both their daily walkarounds and for their travel time, since both weather conditions and increased traffic may slow them down during this time of year.
No. 2: Leverage technology
Telematics can be a safety manager's best friend when it comes to learning more about individual driver behavior.
If there are areas of concern with a driver, such as hard braking or fast acceleration, telematics provides a clear picture that allows you to intervene and correct that behavior — possibly avoiding a crash or lawsuit for your company.
Telematics also provides real-time information about where drivers and vehicles are located on their routes, which can help you manage customers' expectations in the event of delays.
That same technology can also help plan for changing weather conditions so drivers can be given an up-to-date traffic overview or find the safest and most efficient route.
During winter months, particularly around the holidays, roads become more congested and add to the challenges brought by low light or bad weather.
Using telematics allows drivers and safety managers alike to plan ahead and make more informed decisions.
No. 3: Emphasize your culture of safe driving
A culture of safe driving is necessary year-round, but with winter just around the corner, it's a good time to recommit to that culture.
That means letting drivers know that safety is the No. 1 goal every time they get on the road; it could include implementing rewards for safe driving as well as holding drivers accountable for poor driving decisions.
Another way to demonstrate that commitment is through strict hiring practices. If you don't already have a hiring policy in place, this is the time to implement one.
If you do have a policy in place, it's a good time to review it and make sure that it clarifies your company's stance on safe driving and is clear about the consequences of poor driving behavior.
No. 4: Control driver fatigue
Driver fatigue is a danger at any time of the year, but in winter conditions, it becomes even more threatening. When combined with bad weather, which makes driving difficult or impedes the driver's sight lines, driver fatigue can turn deadly.
In fact, the National Highway Traffic Safety Administration estimates that drowsy driving is responsible for about 100,000 police-reported crashes every year and more than 1,550 fatalities.
Commercial drivers who drive a significant number of miles and/or drive at night are at an increased risk for fatigue-related crashes.
Educating drivers about the dangers of drowsy driving and teaching them the warning signs to watch for is a good first step. But it's also essential to teach them effective tools for combating driver fatigue, such as getting off the road and taking a brisk walk or, if necessary, taking a quick nap.
No. 5: Provide driver training
One of the most valuable things you can do to prepare your drivers for winter is to offer driver training.
Whether that means behind-the-wheel training for the first time or refresher training as a video course, this is the perfect time to make sure the rules of safe driving are top of mind for every driver.
Reviewing some of the most common mistakes drivers make in winter months is a good starting point, but training needs to also address what actions should be taken in critical winter driving situations.
That includes applying The Smith5Keys® to winter driving habits, which will improve driver safety and reduce the risk of getting stuck or stranded.
One effective way to teach winter driving safety is with Smith System's video, Driving Weather. This course will help your fleet drivers learn how to adapt The Smith5Keys to their winter driving and teach them some of the effects that winter weather has on their driving abilities.
Arrive Alive by Preparing For Foul Weather
Reinforce your driver safety program with the Arrive Alive Series from Smith System, which includes a course on driving in foul weather. These short eLearning training modules focus on critical and relevant driver safety topics and offer a convenient way to improve driver safety using The Smith5Keys®.