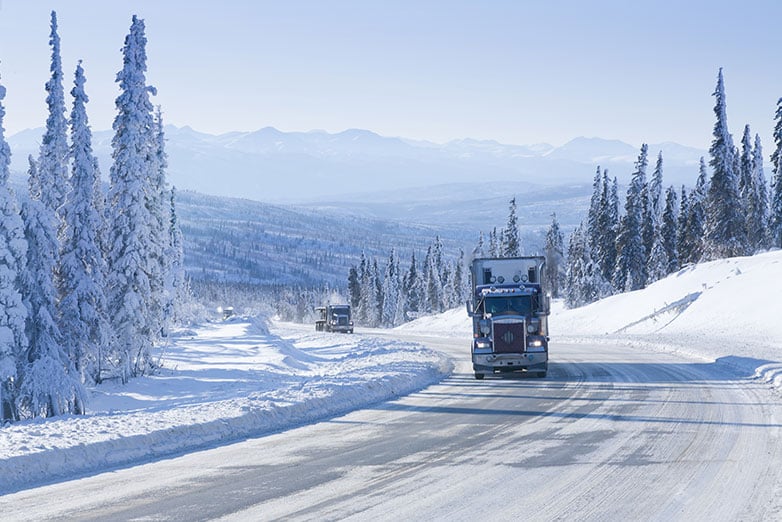 The holiday season marks the time of year when more people are behind the wheel and have more distractions than usual. While Memorial Day, Labor Day and Fourth of July weekend have, respectively, the most number of fatal crashes every year, winter holiday traffic (and winter weather driving in general) is fraught with its own dangers.
Although the rate of crashes typically declines slightly on the actual day of the holiday, the days around that holiday see an uptick in crashes as more cars crowd the roads. Whether people are traveling to see family, on their way to the shopping mall or out for a holiday party, you'll share the road with more drivers beginning around Halloween, which means you have to watch out for more driving hazards.
Let's take a look at some of the main holiday driving dangers and tips to avoid them.
1. Drunk Drivers
While New Year's Eve is often assumed to be the holiday with the most alcohol-related crashes, Halloween actually has three times more fatalities than Dec. 31. Numbers from the National Highway Traffic Safety Administration showed that from 2009 to 2013, 43 percent of all fatal crashes on Halloween were alcohol-related.
Throughout the holiday season, as company and private parties occur on a daily basis, the risk of crashes increases. Between Thanksgiving and New Year's, two to three times more people die in alcohol-related crashes than during the rest of the year, and an estimated 25,000 people will be injured in crashes attributed to drinking and driving.
2. Distracted Drivers
Distracted driving is always a concern when you're behind the wheel, but the distractions can increase during the holiday season. In addition to drivers using mobile phones to call or text friends and family, they may be doing online searches for a gift item or looking up directions to a store.
While distracted driving has become a bigger problem as a whole in recent years, during the holiday season it's even more likely to present challenges for everyone on the road.
3. Drowsy Drivers
In addition to the possibility of more people drinking and driving, drowsy drivers are also in abundant supply during the holiday season. With an increase in activities, many drivers are overextended. Then there are the hangovers as a result of those holiday parties, which add to the feeling of fatigue and cause slower reaction times.
When drivers haven't had enough sleep, they're at a greater risk for a crash. A study from the National Highway Traffic Safety Administration estimates that some 824 people died as a result of drowsy driving in 2015 alone, and industry experts say that collisions resulting from fatigued and sleepy drivers are on the rise.
4. New/Unfamiliar Drivers
We all had to learn to drive at some point, but sometimes sharing traffic lanes with new drivers can be downright frightening. They may not be familiar with driving in heavier traffic and may make sudden stops or other abrupt moves. Or, you may find yourself in traffic with out-of-towners who don't know the area and make sudden turns, lane changes and exits.
With more people traveling across roads they're not familiar with during this time of year, the likelihood for crashes goes up and the need for greater alertness from other drivers increases.
5. Weather Hazards
In addition to the need to be aware of what other drivers are doing around you, the timing of the holidays brings its own set of challenges. The potential for ice and snow make winter weather driving more treacherous. According to the U.S. Department of Transportation's Federal Highway Administration, about one-fourth of all weather-related vehicle crashes occur on pavement that is icy or snowy. About 15 percent of crashes happen when snow or sleet is falling.
More than 1,300 people die each year as a result of crashes on roads that are snowy, icy or slushy, and when these conditions are combined with other holiday hazards, it can make for dangerous driving situations. For drivers who must spend a large part of their time behind the wheel, such as fleet drivers, learning how to prepare for and manage such situations can truly mean the difference between life and death.
Putting the Brakes on Holiday Driving Dangers
Knowing the best way to handle holiday driving dangers begins with identifying what they are and then creating a plan for managing them. Applying The Smith5Keys® gives you an advantage behind the wheel that can be used year-round, but it is particularly important when dealing with busy holiday driving conditions.
Implementing these principles is an effective way to increase your odds of arriving safely at your destination each and every day.
Key 1. Aim High In Steering®: Look ahead at least 15 seconds in traffic to see where you'll be and anticipate what you might need to do to manage that situation.
Key 2. Get The Big Picture®: Although holiday traffic is well known for its bumper-to-bumper environment, taking the time to adjust your following distance and looking for the safest position in traffic can provide you with the space you need.
Key 4. Leave Yourself An Out®: By creating a cushion of space around your vehicle, you can give yourself an "out" when an unsafe situation arises.
Also, recognize that there are times when you may be fatigued or distracted, and adjust your actions accordingly. Whether that means you know you're too tired to safely drive, or that you're in an unfamiliar area and are having trouble navigating your route, it's worth your life to take the time to pull off the road and take appropriate action.
That action may mean taking a nap or a brisk walk if you're tired, or it might mean stopping your car to gather the information you need to get to where you're supposed to be.
Many driving hazards make the holiday season more difficult, but with the right awareness and tools, you can keep them from becoming deadly.