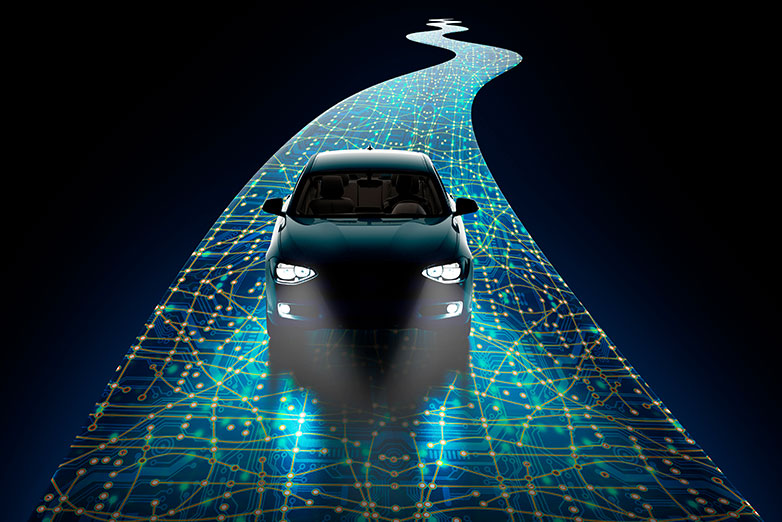 For the past decade, engineers have been working hard to make the dream of a driverless car a reality. With the quiet launch of Google's Waymo project in 2009, the race was on to develop and deploy vehicles that would do everything a human-piloted vehicle would do — but to do it better.
The promises surrounding autonomous vehicles, or AVs, have been big and bold. In 2012, Google co-founder Sergey Brin announced his plan to have AVs on the road "within five years or sooner." In 2016, Lyft CEO John Zimmer proclaimed that self-driving vehicles would be so prevalent by 2025 that automobile ownership would be nearly obsolete. All of the major auto manufacturers have announced plans for AVs and invested heavily in their development.
Although the idea of vehicles that don't need a human at the wheel was alarming for most drivers, it initially sounded like a great opportunity for businesses. AVs would eliminate the expenses associated with hiring and retaining qualified drivers, reduce the risk of crashes, which lowers liabilities to the company and it would give businesses a vehicle that, unlike a human operator, doesn't need rest or breaks
However, the reality of driverless cars has failed to deliver on those original promises. In the past few years, hiccups and slowdowns have shown a widening gap between what was originally proposed and what could actually happen. Now, it seems that AV developers are nowhere close to having AVs sharing the road.
At the recent International Consumer Electronics Show in Las Vegas, tech companies showcased innovations that stepped away from previous claims and displayed scaled-back visions of the future. Instead of sleek driverless pods zipping through traffic, the first AVs in action will most likely be robot shuttles and taxi services that travel a predetermined route at a relatively low speed, according to The Wall Street Journal.
Driverless cars will eventually share our roads, but it's becoming more evident that the predicted takeover of human drivers isn't right around the corner. Here are five factors that have helped hit the brakes on autonomous vehicles.
No. 1: The Technology Isn't There Yet
While developers have made impressive advancements in automotive technology, there are still certain limitations sidelining autonomous vehicles. Artificial intelligence can read and react to many different situations, but it's limited by certain conditions.
These conditions create danger for other vehicles on the road. Weather conditions such as fog and snow make it difficult for the lasers to read the road, while the angles at which the sun hits a camera may impede the vehicle from reading traffic lights.
No. 2: The Roads Aren't Ready
In order for driverless vehicles to navigate roadways, they have to be able to "read" the road. In 2018, the Federal Highway Administration released a report, Preparing for the Future of Transportation: Automated Vehicle 3.0, which detailed some of the ways infrastructures must be updated to accommodate driverless vehicles. The report advises state and local governments to consider working with vehicle developers to see what infrastructure requirements will be needed to accommodate AVs.
According to a statement from Deputy Federal Highway Administrator Brandye L. Hendrickson, the report is designed to "lay the groundwork for the infrastructure of the future." But for now, it is apparent that much work remains to be done to make those infrastructures viable for self-driving cars.
No. 3: Crashes Have Delivered a Wake-up Call
Proponents have said that one of the big benefits of self-driving vehicles is the ability to eliminate human error and, therefore, foster a safer driving experience. But a few crashes that have taken place have demonstrated that it's not yet safe.
High-profile incidents, such as the death of an Arizona woman who was struck by a self-driving Uber vehicle and the fatal crash of a Tesla Model X that was on autopilot, drew attention to the fact that auto manufacturers still have many safety issues to resolve.
A consumer group called Advocates for Highway and Auto Safety is pushing for amendments to a bill currently in the U.S. Senate to demand stricter standards for driverless vehicles, including requiring a "vision test" for AVs to ensure they can properly read and respond to their surroundings.
No. 4: Drivers Fear Automation
A report released in 2023 by the American Automobile Association showed that only a small number of Americans have faith in driverless cars. The report revealed that 68% of drivers would be scared to ride in a self-driving vehicle, up from 55% in 2022. What's more, 63% of adults said they would feel less safe sharing the road with autonomous vehicles while walking or riding a bicycle.
To regain the trust of drivers, "there must be safeguards in place to protect vehicle occupants and the motorists, bicyclists, and pedestrians with whom they share the road," said Megan Foster, AAA's director of Federal Affairs.
No. 5: There's No Substitute For Human Drivers
Despite all the promises of automated technology, it lacks many of the advantages offered by human drivers. A white paper by Brandon Schoettle of the University of Michigan Transportation Research Institute reveals that driverless cars can be too cautious and that hesitation can create confusion for other vehicles on the road.
They also can be confused by changes in the road or environments they're not accustomed to. Meanwhile, human drivers are more adaptable and better at reading signs and adjusting their driving behavior to fit their situation.
Alert and well-trained drivers continue to be the best bet for safe roads. And when drivers are trained to effectively see, analyze and react to the changing environments of the road, they make the roads safer for everyone.