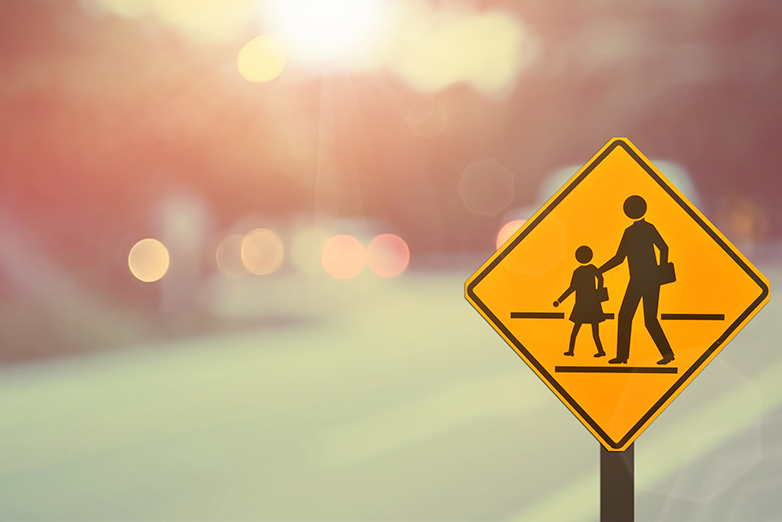 At any given time, community roadways are filled with all kinds of vehicles — from commercial trucks to passenger cars, school buses, police cruisers, firetrucks and more. In addition to the variety of city-operated vehicles, employees also vary widely when it comes to their driving habits and skills behind the wheel.
To add to the complexity and danger, pedestrian traffic fatalities have dramatically increased nationwide. According to a recent report by the Governors Highway Safety Association, nearly 6,000 pedestrians were killed in motor vehicle crashes in 2017. This is an increase of 27% from 2007 to 2016 and is the highest level of pedestrian fatalities in the U.S. in more than 25 years.
In addition to the tragic loss of life, when a pedestrian is injured or killed in a crash involving city or government personnel, it can be a legal and public relations nightmare.
Despite limited city budgets, safety is always a high priority for community leaders. It is the city manager's responsibility to ensure the safety of all drivers and pedestrians, making sure drivers in every department have the advanced fleet driver training they need to reduce crashes and keep everyone in the community safe.
Advanced Driver Training Saves Lives
Many communities and government departments have a significant number of drivers on the payroll. Paid fire and police departments, in addition to school and city transit bus drivers, should all be required to complete advanced driver training to improve and reinforce everyday safe driving habits.
Thousands of people are killed and injured in on-the-job crashes each year. The right driver training program can significantly reduce the number of employee-involved crashes and fatalities on the road, according to the Occupational Safety & Health Administration (OSHA).
School bus drivers in Wilson County, Tennessee, for example, are all required to complete Smith System's advanced driver training, as well as a refresher course every two years to reinforce what they have learned. The school district says the training has changed the way bus drivers do their jobs, improving driver awareness behind the wheel and reducing the number of crashes involving their school buses.
Driver training that combines classroom instruction with behind-the-wheel training helps drivers understand the rules of the road and make better — and safer — driving decisions. Behind-the-wheel training is more effective than online courses or parking lot simulations because it combines the physical and dynamic realities of traffic with the constant reinforcement of an instructor who can observe and correct drivers' habits in real time.
Lower Maintenance Costs, Happier Employees
In addition to improving driver safety and performance, advanced driver training programs can also result in lower maintenance costs and better fuel economy for city fleets, as drivers are able to better position themselves in traffic.
Fewer incidents of harsh accelerating and braking result in less wear and tear on company vehicles. Less aggressive driving habits also allow fleets to lower their overall maintenance costs and achieve better gas mileage.
Advanced driver safety training programs also often provide safety and compliance training, which ensures drivers and fleets are in compliance with the U.S. Department of Transportation's strict regulations. Communities can ensure that all of their drivers have the certifications and training they need and that government vehicles are being properly maintained on a regular schedule.
Offering drivers advanced driver training is also a sign to city employees that they are valued and that their job is important. Through training, drivers not only become better equipped to perform their jobs, they also become more comfortable and less stressed overall, which leads to lower turnover.
Create a Safety Culture
Advanced driver training improves driver performance, reduces the number of on-the-job crashes, lowers vehicle maintenance costs and above all, improves the safety of the overall community. When your drivers have safer driving habits, everyone benefits.
By implementing advanced driver training in your community, you can begin creating a safety culture to keep everyone safe on the road and protect against potential liabilities associated with on-the-job crashes.
In addition to a driver training policy, an effective safety culture should also include Motor Vehicle Report (MVR) checks on every driver, a formal distracted driving policy that prohibits the use of cell phone and other hands-free devices while behind the wheel of a company vehicle, and ongoing monitoring, training and coaching for drivers.
Smith System's advanced DriverDirect training combines classroom instruction with behind-the-wheel training under the watchful eye of an instructor or certified trainer.
To learn more about how the Smith5Keys® can help improve driver performance and build a world-class driver safety program for your fleet and community, contact our team of experts today.