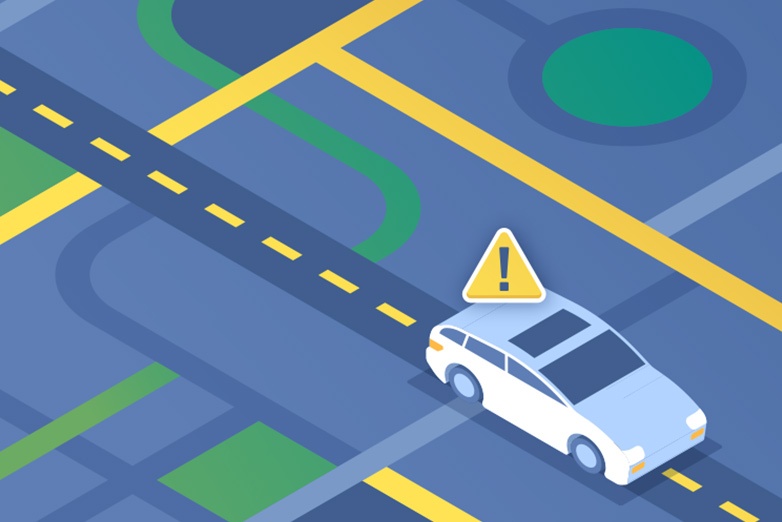 Although we've been hearing about it for a while, 3G is finally on the way out to make room for the faster 4G LTE and 5G service. 3G was introduced in 2001 allowing 3G devices to do a lot more than making phone calls. It has changed the way we communicate while helping us stay organized and readily informed.
However, twenty years since its introduction, the time has come to move on to the new and improved version. 3G services no longer can deliver enough speed or capacity for their customers.
Why the Shutdown Now?
With carriers shutting down their 3G internet services, your current telematics solution could be in serious trouble. If your company's current telematics system was integrated prior to 2018, there is a good possibility your equipment will essentially become useless, or at least be seriously compromised as the 3G shutdowns continue.
The issue comes when these carriers switch to 4G LTE and 5G services, and your outdated telematics solution is running on borrowed time. Ignoring the 3G network shutdown will have a significant impact on fleet tracking solutions.
In the United States, network carriers are quite eager to phase out — or sunset — older networks. The main reason for this is the spectrum used for any of the 2G or 3G services can be repurposed to support the 4G LTE and newer services. This is because the 4G LTE services are more efficient than the 3G networks. This 3G shutdown will allow more devices to share the same spectrum.
Another reason carriers are so anxious to make the move to 4G is that the new devices are more dynamic, which 3G cannot support. 3G tops out at roughly 3 MBPs, which means these devices require updated networks to follow through on the promise of their new design.
The Advantages of Moving to 4G
For fleets, making the move from 3G to 4G LTE (and eventually, 5G) will result in quicker communication between people, the products, and the networks, resulting in quicker response times, increased system connectivity, and higher data rates. These benefits will allow companies and individuals to send more data than the previous 3G network with greater efficiency and at a lower cost.
Once 5G services come into play, companies can expect a greater increase in speeds and a lower amount of inactivity, which will allow for a quicker connection.
The wireless communication industry trade association (CTIA) thinks the eventual move toward a 5G network will revolutionize industries from agriculture to transportation, thanks to the increase in performance and productivity, leading to more effective use of company assets.
Updating your fleet to 4G LTE or 5G networks will give you a quicker connection. The other benefits include higher bandwidth, extended coverage, lower latency, and improved reliability.
The move will also allow companies to utilize new and more complex services and collect more data across their fleets. This gives you the ability to complete improved analysis and problem solving, thus helping you make improved business decisions to increase your company's productivity.
4G-supported devices have the ability to connect everything you need into one telematics platform. Some of the features that can be used to increase productivity using 4G-supported devices include ELD, dashcam recordings, two-way cold chain monitoring, drum rotations, and water level readings for construction vehicles.
What Happens Next?
If your company is still using outdated telematics or other equipment that only supports 3G services, those devices will no longer have a network to connect to once the 3G shutdown goes into effect. Thus, you will have equipment that has no way of sharing or receiving any data, information, or communications through your telematics.
However, once networks shut their 3G networks down, 3G devices may have limited access to towers that can still transmit 3G data. Places that once received clear signals may be out of range after the 3G shutdown. The service disruptions will likely be very noticeable toward the end of 2021 and into the early part of 2022, which is why preparing for these shutdowns now is so important.
In many cases, current telematics technology largely uses 3G and 2G networks to connect your drivers and vehicles. If your company is using 3G devices, you will need to upgrade them to 4G supported units to keep everything connected and running smoothly. This switch is imperative in order to avoid communication dropouts which could lead to a loss of business.
For the sake of your business, you don't want to be caught with service disruptions by ignoring the 3G shutdown or assuming your tracking devices won't be affected by the shutdown.
The shift from the 3G services is inevitable — and networks are already looking ahead to 5G coverage. While updating to a 5G network on a large scale is still far in the future globally, a widespread rollout is expected to arrive by 2022.
In fact, 5G is currently available in countries such as Australia, the United States, Saudi Arabia, England, Germany, Spain, Switzerland, Finland, South Africa, and South Korea, and is being tested in many other places worldwide. Monaco just became the first European country to have full 5G coverage. So, we're not that far away from full implementation.
Due to these changes, it's essential to continue watching what lies ahead and adopting flexible technology. And that's exactly what Smith360® telematics, in partnership with Geotab, is doing.
Our platform is ready for the future — so businesses won't have the interruption of service that many others may be facing. Switching to a new telematics solution may be the best strategy to help your company's fleet easily and quickly adapt to the changes in technology.
Getting Your Organization Ready
One of the first things you should do to get ready for the 3G shutdown is to determine how many of your devices are operating on 3G networks. Once this has been determined, the next step is making a 4G transition plan. Start by evaluating your organization's needs.
Next, determine the time frame to uninstall old telematics devices and install new ones. Lastly, have an installer ready to uninstall the old devices and then install the new ones. Using someone internally may require some planning in order to manage their time. If you decide to use someone externally, you may need to consider availability.
To get your company ready for this switch, you will also need to balance your vehicle fleet's availability with each of the installers, as your trucks are unlikely to all be parked in the same location at the same time. Once each new device is installed, ensure everyone from your team — not just the drivers — have the resources to learn how to use the technology properly. This preparation will allow you to get the highest return out of your investment.
Next Steps for Fleets
To put things into perspective, upgrading your vehicles to 4G LTE or 5G networks gives you a faster connection. This ultimately means higher bandwidth, extended coverage, lower latency, and improved reliability.
This upgrade also allows you to utilize new and more intricate services and collect more data across your vehicle fleet. Ultimately, the upgrade provides the ability to complete more analysis and problem solving, which helps to make better business decisions with the goal of increasing efficiency and productivity.
It should be noted that 4G-supported devices have the ability to connect every device you need into one telematics platform. Dash cam recordings, two-way cold chain monitoring, ELD, and drum rotations, and water level readings for construction vehicles are just a few of the features that can be utilized to increase productivity using 4G supported devices.
For businesses who typically rely on machine-to-machine devices such as vehicle telematics, here is what you should do now:
Check with your telematics provider immediately to find out whether the devices on your vehicle fleet are 3G or 4G LTE devices.
As the 3G shutdown is the second major sunsetting of another network technology, determine if your telematics provider provides warranties or expandable technology for your devices.
If your provider's devices are indeed on a 3G network, determine what services and plans may be in place to avoid any possible disruptions to any of your telematics services. If you're currently looking into a telematics solution, ensure the telematics provider is indeed selling 4G devices.
Using an up-to-date telematics platform with 4G LTE — like Smith360 telematics — means that for any future shutdowns, your company is ready to move forward and keep your telematics running smoothly.