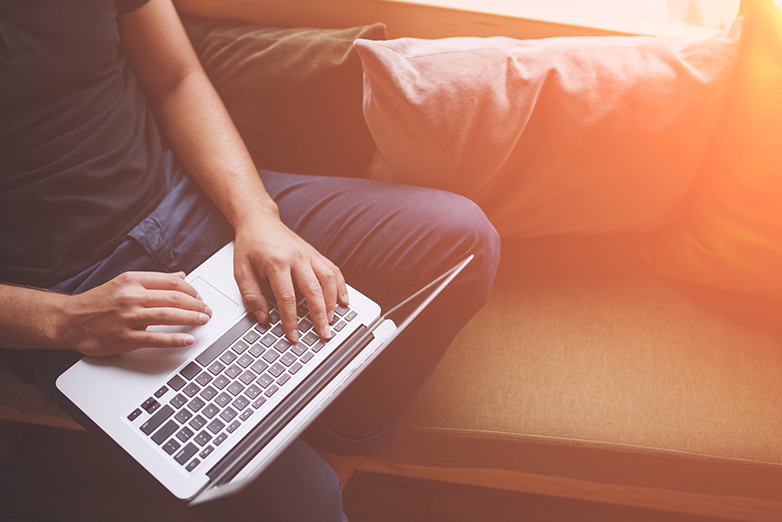 The truth is, there are no shortcuts when it comes to improving driver safety. The best way to significantly improve performance is to hire the right drivers, prepare them with the best training available and then monitor and correct their behavior. That said, driver safety online courses can be an effective way to enhance or reinforce what is taught in the classroom and behind the wheel. And for certain budgets, e-learning may be the only option.
Many organizations use e-learning tools to improve their employees' safe driving practices. Online courses — often used as refresher courses following classroom or behind-the-wheel training — can be an effective way to train employees at multiple or remote locations.
Another benefit to e-learning is that it provides drivers with the ability to register and enroll in courses online. Enrollment and course completion data is automatically delivered back to managers, providing real-time insight into a fleet's strengths and areas that need improvement. Here are five of the biggest advantages of using online driver safety courses in your organization:
#1: Online courses are easy to access.
Online driver safety courses are typically 100% web-based, so there is no software to install, and they can be accessed anytime and from any device. All you need is a connection to the internet.
#2: Online training is available anytime.
Because online courses are available anytime and are accessible anywhere, you get the convenience of world-class training whenever and wherever you need it.
#3: Everyone can work at their own pace.

With online training, all employees receive a consistent message. Drivers receive the same lesson in the same format, and everything is right there, packaged and ready to go. E-learning is also self-paced, so drivers can work at a speed that is comfortable for them to make the most efficient use of their time.

#4: Supervisors can see how their drivers are performing.
Many online training courses and platforms can seamlessly integrate with most third-party learning management systems (LMS). If your organization employs an LMS to deliver e-learning modules, courses can be integrated directly into your course catalog. Supervisors can view layered reporting, complete with real-time completion tracking, along with student and testing data 24 hours a day, seven days a week. You'll know instantly who has completed training, and you can assign targeted courses to address individual driver deficiencies.
#5: E-learning reinforces classroom training.
Interactive online training keeps drivers engaged and helps reinforce behind-the-wheel training. If your fleet received classroom or behind-the-wheel training a year ago, for example, your drivers can take an online driver safety training course as a refresher for an even better return on your training investment.
#6: Online driver safety courses are offered in multiple languages.
In our global economy, it's more important than ever to ensure learners have access to training materials in the language they're most comfortable with. SmithE-LearningSM training is offered in 15 languages, including Spanish, German, Thai, Norwegian, Italian and more.
E-learning from Smith System
Smith System offers an extensive catalog of interactive SmithE-LearningSM courses based on the Smith5Keys® to safe driving. Small vehicle courses cover everything from compact cars to box trucks and 15-passenger vans. Truck courses are designed specifically for bus and tractor-trailer drivers.
Courses cover popular topics such as the reasons for traffic collisions, dangers of distracted and drowsy driving, maintaining proper following distance, hazardous weather driving issues, how to reduce the threat of other drivers on the road and much more.
Each online course is approximately 50 to 55 minutes long. Students are required to respond to questions throughout the course and take a 20-question exam afterwards to make sure they learned and retained the information. Managers have access to a database of test results at all times.
DVD courses are also available and are shorter in length. Students watch a video, then test their knowledge by answering a 10-question exam. These courses take approximately 25 to 30 minutes to complete.
The ROI of Behind-the-Wheel Training
E-learning is an excellent, cost-effective way to improve driver performance and reinforce safer driving practices. However, behind-the-wheel training is still the most effective training method because it allows drivers to learn from real-world scenarios. Instructors can observe drivers' habits firsthand and correct behavior in real time. This type of hands-on training also provides a substantial return on your investment, which can ultimately offset the cost of the training.
Follow-up online training can help drivers retain what they learned and make safe driving practices an everyday habit. The bottom line is that drivers who are well trained have safer driving habits overall. The result is fewer crashes, lower maintenance costs and insurance premiums, and a more efficient workforce.
To learn more about how Smith System can help build a world-class driver safety training program for your fleet, contact one of our representatives today.